Storage in Stafford - Staffordshire & Cheshire
Whether you're moving house or not, you can store your belongings with Britannia Goodwins International Removals & Storage. Our clean, spacious and secure storage is available at prices that beat most other storage options. We are conveniently located in Stafford with flexible storage arrangements for short and long term storage.
We offer several options for your storage needs, to suit your requirements.
Traditional storage
We'll come to your home and pack what you'd like to store (or collect boxes you've already packed) and load them directly into our purpose built storage containers. We will also prepare an inventory as a record of what you have placed into store. When you're ready to receive your items again, we can redeliver them straight to your home and place them where you'd like.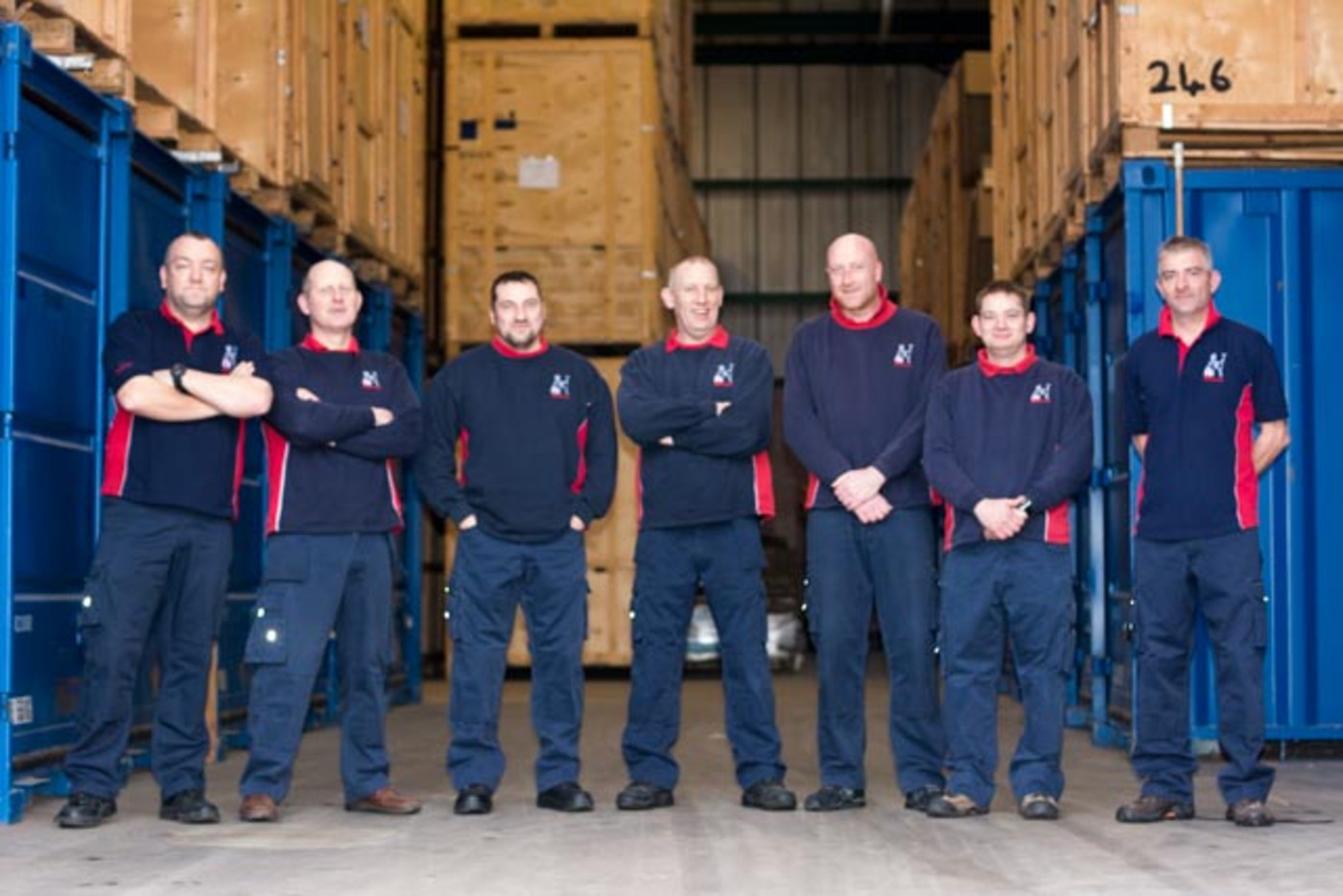 How much storage space do you need?
Our wooden storage crates hold 200 cubic feet, which is about 35 square feet. To store the entire contents of a one bedroom flat, you'd generally need two storage containers.
We offer wooden storage containers, along with large metal storage containers - and flexible solutions for storage in between. Just ask, and we'll help you get the best storage solution for your needs!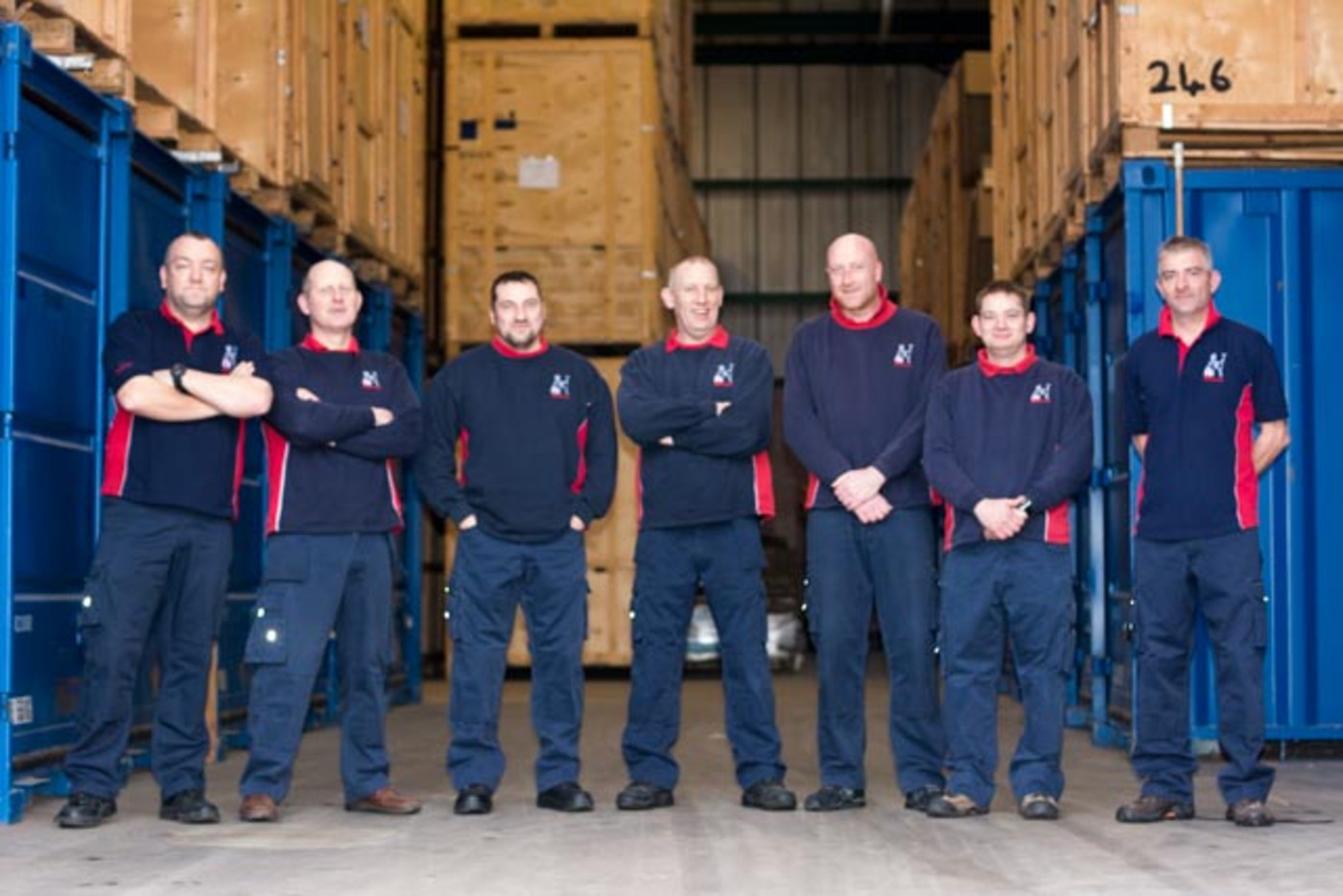 Storage quote booking service
Britannia Goodwins Removals & Storage can help your move go smoothly with our storage solutions. Contact us for a free, no obligation quote, or by calling 01785 251161 and speaking with one of our Stafford and Cheshire removals specialists.
How are our appointments carried out
We can easily undertake appointments by video call, using whatever method you're comfortable with (FaceTime, WhatsApp etc).
See what our customers think of us...
Friendly & went above and beyond to help me
My mum & dad used your company 40 years ago and have always raved about you compared to others. I couldn't praise Ant, Clive & Rob more, they were outstanding, really efficient, friendly & went above and beyond to help me - truly A*.
Hannah Murphy
Stafford
The crew were amazing, professional and experienced
The crew were amazing, professional and experienced. Fantastic. Made the move as stress free as it could be. I would 100% recommend everyone I spoke to and met. It went so well. There was another move on the same day as mine, another company, cheaper. It did not go well. The guys that moved us were fabulous, supportive right until the end.
Angi Franklin
Stafford
They made the day much easier
The removals men were great guys and really professional. Glad they were there to help me, they made the day much easier and are a credit to the company!
Shaun Davis
Stafford
Utterly professional and charming with an outstanding focus on customer care
I would just like to give some feedback on the move carried out by your guys yesterday. The Team (John, Ian and Rob) were utterly professional and charming with an outstanding focus on customer care. The team were patient, efficient and made a stressful occasion so much easier from our point of view. These must be amongst your most valued personnel.
I thanked them personally but would like to register our satisfaction officially. In my role as a Management Consultant, travelling for many years and working for leading names in business across the globe, I have rarely experienced this quality of customer service in over 25 years of running a business.
Could I also record my personal gratitude to you in your management of our case and in your admirable administrative skills, patience and efficiency.
We will certainly use you again when we have internal changes as we replace furniture etc.
Thank you once again for all your help. We will be in touch when we need to access the furniture and other valuables you are storing for us.
Colin Darby
Stafford
UK Quote
Complete the form below to get your UK Removals quotation
European Removals Quote Request
Complete the form below to get your European Removals quotation
International Removals Quote Request
Complete the form below to get your International Removals quotation
Call Me Back
Complete the form below and we'll call you back to discuss your requirements
Self Storage
Complete the form below to get your Self Storage quotation
UK Price Guide
Complete the form below to get a Price Guide sent to you