Secure home document shredding - moving day
In the hustle and bustle of preparing to move home, documents you no longer need to keep but should protect from getting into the wrong hands can end up in an insecure recycling bin or the rubbish bin - or moved when they don't need to be moved.
To help ensure your outdated paperwork not only doesn't get needlessly moved to your new home, but also is safe from prying eyes, we offer our Move & Shred service when you move with us. We will collect your documents to be shredded on moving day, giving you the opportunity to securely shred private documents such as old tax returns, payslips, accountant statements, credit card bills, council tax bills, bank statements, etc. when you move.
First bag of shredding is FREE!
When you use our Move & Shred service on moving day, your first bag of shredding is free! Additional bags will be charged at our normal low shredding prices. There is no collection charge when you hand your shredding to your removal men on moving day.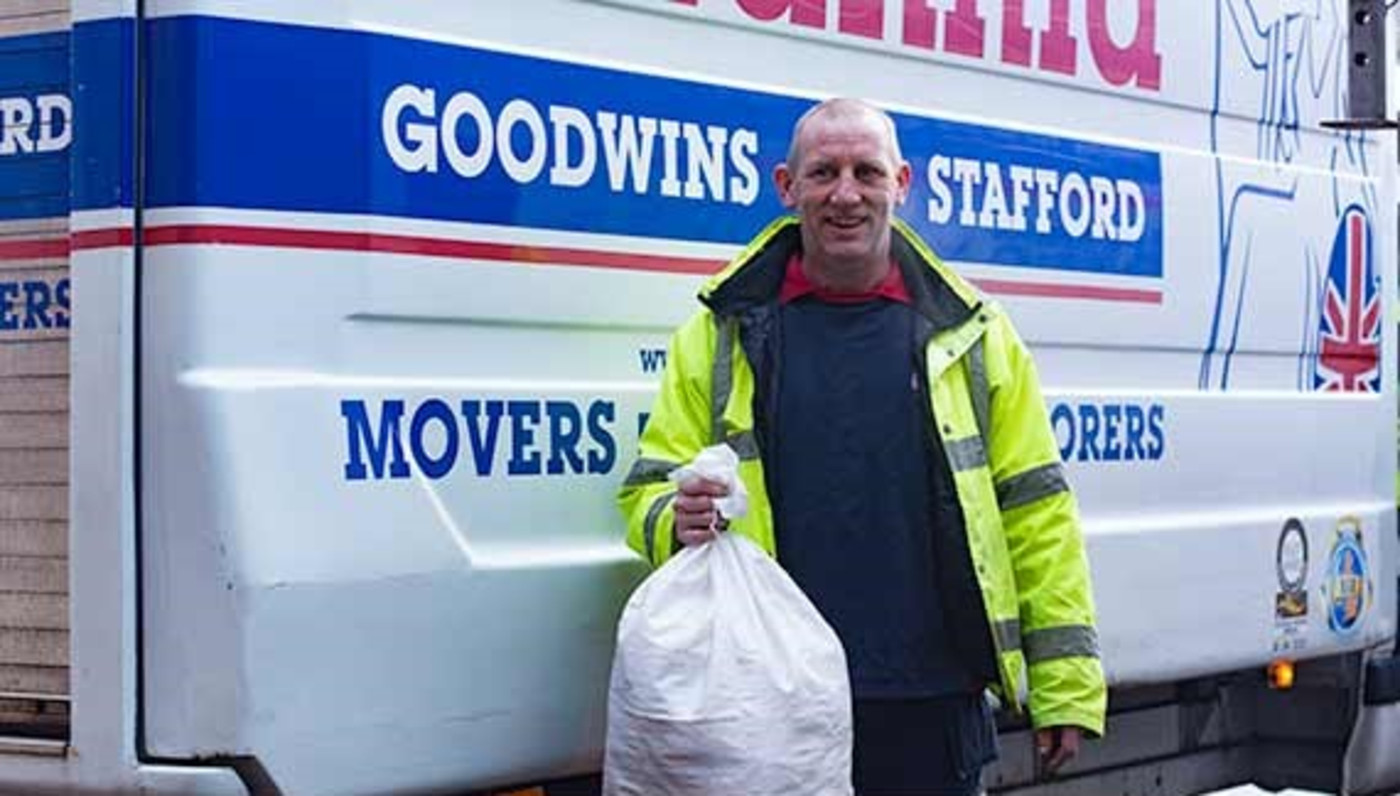 How does Move & Shred work?
Simply let our our staff know if you'd like to use our Move & Shred service before your move. You can use our shredding bags, or your own plastic bin bag or a cardboard box. On moving day, just hand the shredding to your removal crew when they arrive at your home and let them know it is shredding. They'll bring your documents back to our depot for processing and secure, confidential shredding.
Get in touch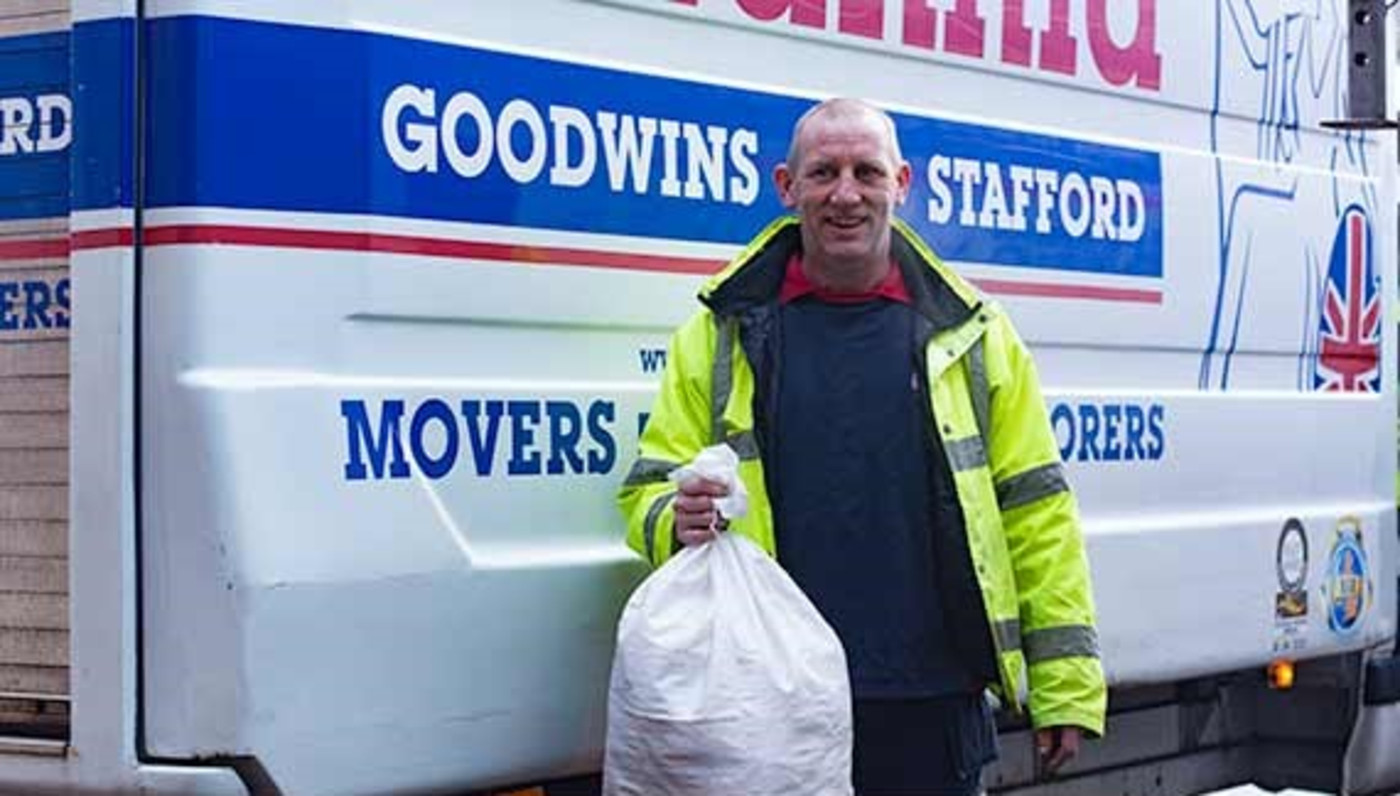 Call Us: Staffordshire & Cheshire: 01785 251161 orCall Me Back
Removal quote appointment booking service
Britannia Goodwins Removals & Storage can help your move go smoothly. Contact us for a free, no obligation quote, or by calling 01785 251161 and speaking with one of our Stafford and Cheshire removals specialists.
How are our appointments carried out
In the current times you might prefer that we don't visit your house in person to carry out a survey. This is fully understandable and we can just as easily undertake the survey by video call, using whatever method you're comfortable with, usually FaceTime or WhatsApp.
See what our customers think of us...
Really thorough
Worked damned hard all day. You need to give them electric screwdrivers though. Really thorough. The garage had been power washed and was wet. They placed anything that would be damaged on plastic boxes to get them off the floor.
Craig Woods
Stafford
I've used them three times now
They were two lovely men, very polite, funny and extremely patient. I've used them three times now and it's always been because of the men actually doing the move being so professional and the office being so efficient, thank you. They replied immediately to my initial inquiry.
Melanie Beaton-Brown
Stafford
The crew were amazing, professional and experienced
The crew were amazing, professional and experienced. Fantastic. Made the move as stress free as it could be. I would 100% recommend everyone I spoke to and met. It went so well. There was another move on the same day as mine, another company, cheaper. It did not go well. The guys that moved us were fabulous, supportive right until the end.
Angi Franklin
Stafford
They made the day much easier
The removals men were great guys and really professional. Glad they were there to help me, they made the day much easier and are a credit to the company!
Shaun Davis
Stafford
UK Quote
Complete the form below to get your UK Removals quotation
European Removals Quote Request
Complete the form below to get your European Removals quotation
International Removals Quote Request
Complete the form below to get your International Removals quotation
Call Me Back
Complete the form below and we'll call you back to discuss your requirements
Self Storage
Complete the form below to get your Self Storage quotation
UK Price Guide
Complete the form below to get a Price Guide sent to you