Moving house with children
Structure and routine organisation are important to children's lives so maintaining familiar routines where possible while still focusing on the fun aspects of moving to a new home are the keys to happiness. Moving house with children should be about encouraging them to think about positive things like making new friends or having a bigger back garden to play in but there are several things you must also consider so things run as smoothly as possible.
Organising moving house is a hectic time but it's important to remember the kids are going through an even bigger life change than you are. Talk to your children about what they are looking forward to and answer any questions they have. This will help put their minds at ease.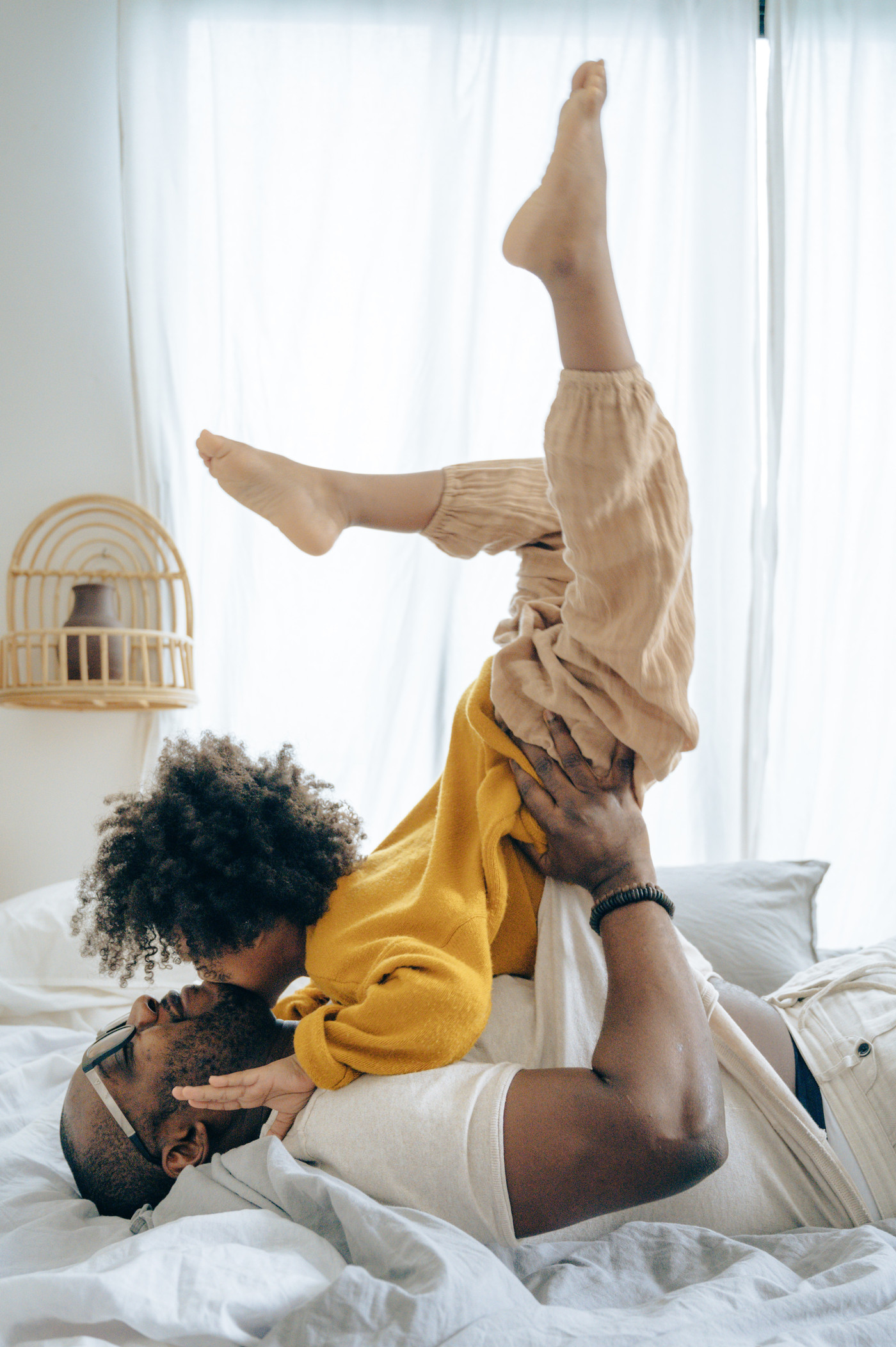 Tell your children about the move as soon as possible
Give the children as much advance notice as possible. Let them get used to the idea and give them reasons to look forward to it. This will ease any worries or fears they might have such as leaving behind friends or their old school. Let your children have time to prepare and adjust to the idea and they'll become more comfortable.
Think about your children's school
Education and schooling are some of the most important parts of a child's upbringing so, if you can, move in the summer time as changing schools during the academic year can be disruptive. This will allow them to get to know their surroundings before starting the new school year and hopefully give them time to make friends.
It is very important to research the local schools, nurseries and playgroups properly and ensure your children can have a place in the schools of your choice. Perhaps they can take part in an introductory session to help them assimilate. Purchase their uniforms and any necessary kit in good time.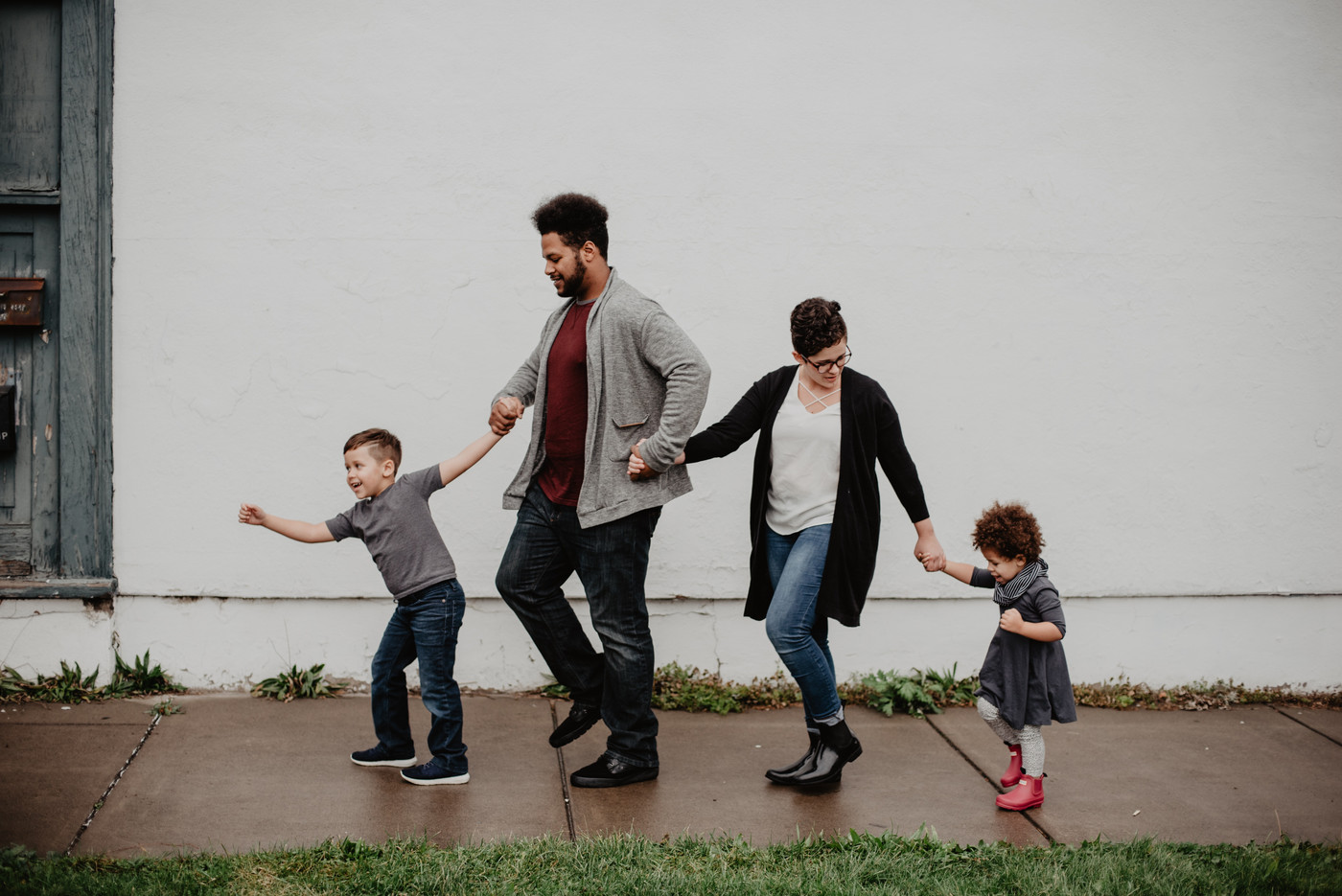 Involve your children in organising their new home
Are they able to have their own room for the first time? If so, you may want to let them have a say in the décor. Even a special new duvet cover or a treasure chest to store their favourite keepsakes can help them to settle in more easily.
Involve your kids in packing and the moving process
Getting the whole family involved creates a sense of unity. Children may be able to pack some of their possessions but make sure that special toys are kept handy for the journey. If your child has a toy that they need to have with them to be able to fall asleep peacefully at bedtime, don't' let it be sent ahead with freight. If possible allow children to have a special travel bag with items they can't do without and perhaps some small presents to be opened during the journey.
Encourage your children to say goodbye and keep in touch
It may be appropriate to have a leaving party for older children so they can say goodbye to their friends. Encouraging them to keep in contact with friends will help them feel less isolated as they will still have their old support network. Reassuring them that they can keep in touch will make the move less of a concern.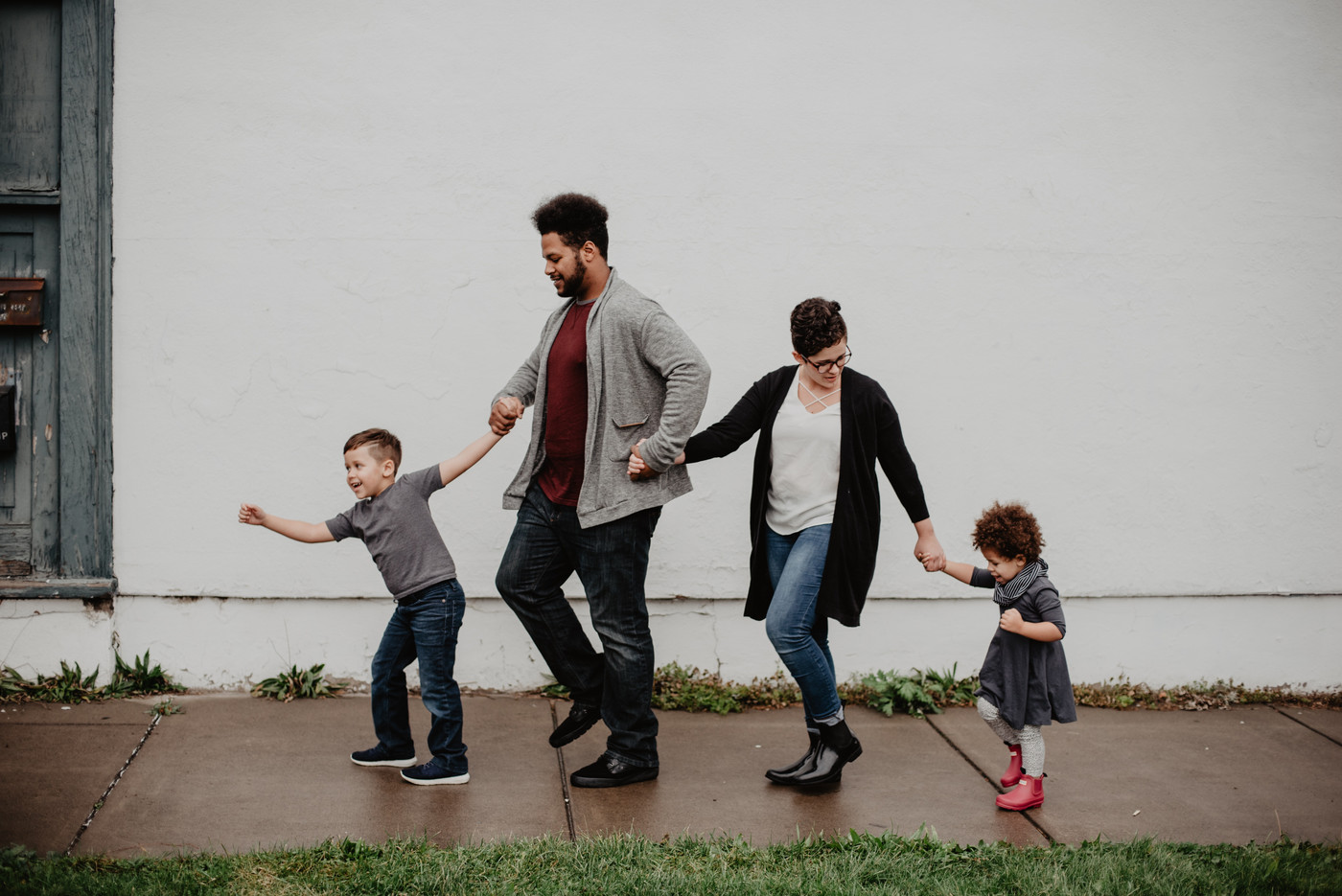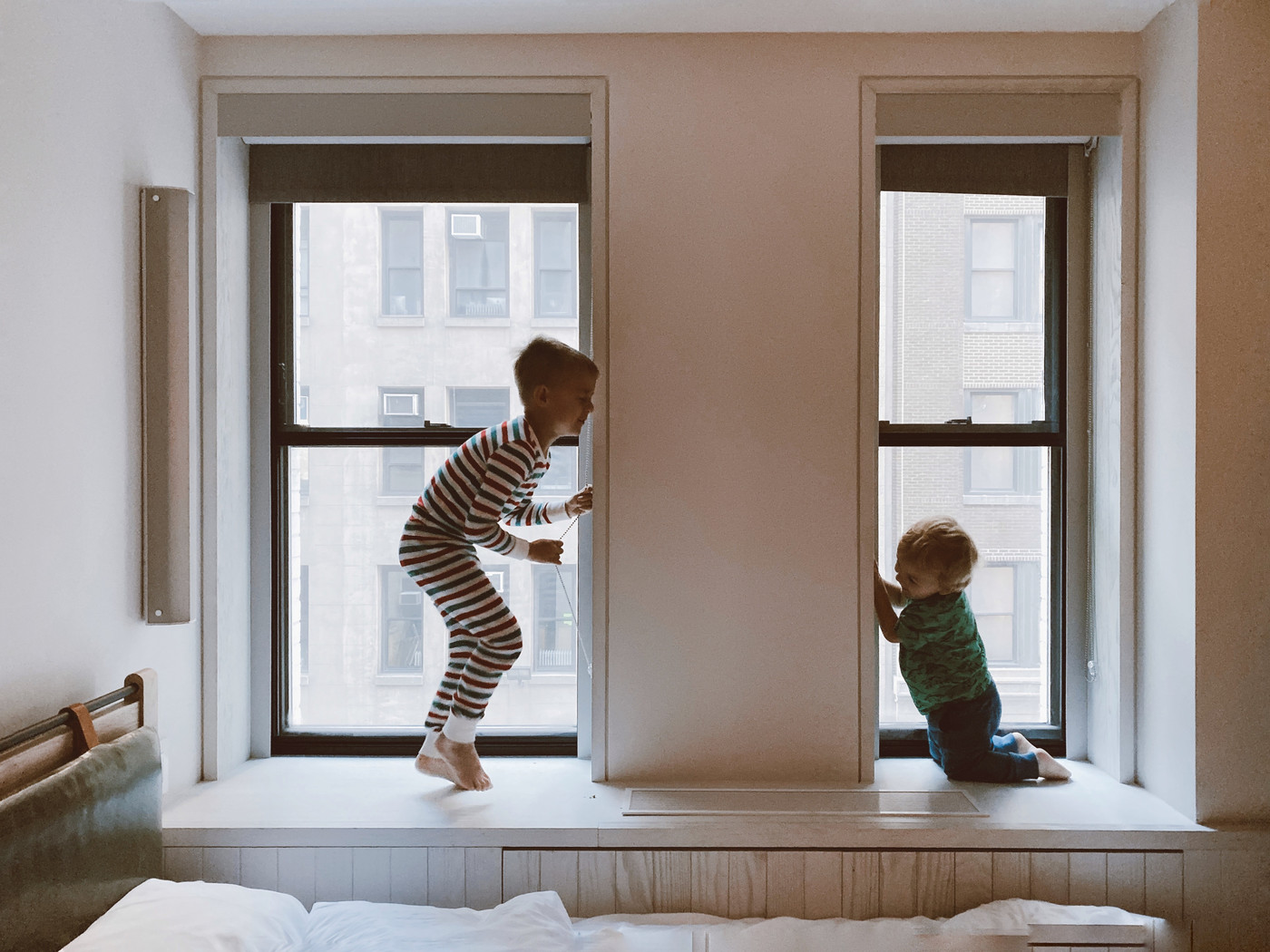 Moving day
Small children running around can be a handful on moving day, so allowing them to stay with a friend or relative whilst the movers are in may be a good idea.
Arriving in your new home
It's important to create happy memories for children straight away. Take time to relax and investigate your new home with your kids so they get a feel for the place. Once they have explored their rooms and the essentials have been arranged perhaps let them play in the garden. You will all be tired so try to relax and sit down together to have a meal perhaps a take away so you don't need to cook.
Help them adjust
When the kids have got to know the new house, help them start exploring the local area. Invite the neighbours over to help get a sense of the local community. Inevitably some things will seem strange in your new neighbourhood but remain positive and concentrate on the good things. If you stay cheerful and calm your children will take their cue from you. Find out about local leisure facilities for the whole family and ensure your children have a good mix of activities with plenty of fresh air if possible. Encourage your children to let you know what they are doing and how they feel so that you can diffuse any anxieties.
Removal quote appointment booking service
Britannia Goodwins Removals & Storage can help your move go smoothly. Contact us for a free, no obligation quote, or by calling 01785 251161 and speaking with one of our Stafford and Cheshire removals specialists.
How are our appointments carried out
In the current times you might prefer that we don't visit your house in person to carry out a survey. This is fully understandable and we can just as easily undertake the survey by video call, using whatever method you're comfortable with, usually FaceTime or WhatsApp.
See what our customers think of us...
Professional, courteous
Professional, courteous. Lee and Clive were absolutely great, cheerful and did all we asked.
Used the company on a recommendation. Comments regarding your initial enquiry - Excellent.
Keith Inman
Stafford
Professional service
The A team were fantastic. They remembered the children's names and they made us at ease all day. They were amazing. Initial enquiry was very easy to deal with and professional service.
Simon Olphin
Stafford
On time as planned and unpacked us in record time
Paul and Alan packed up the house - very helpful and made it all very easy. Darren S, Darren G, Rob and Ian travelled to Sussex to unpack. They were here on time as planned and unpacked us in record time, despite not being able to park close to the house. Friendly and kind at all times. An excellent crew on both occasions. Thank you.
I have used the company before when moving my parents and was very impressed then.
Comments regarding your initial enquiry - I dealt with Matthew Myers who completed the survey via WhatsApp. Very efficient.
Jane Capey
Stafford
Appreciated everyone being so efficient at ensuring social distancing
We had John, Kim and Rob to pack our things and Lee and the team to do the removals. Everyone was so friendly and did such a great job, and we really appreciated everyone being so efficient at ensuring social distancing too as we have a very young baby who we are trying to shield. Everyone also treated our belongings with such respect which we really appreciated after a bad experience with a different removals company previously resulted in lots of our things being damaged.
Used the company because of good online reviews and great service from staff when we initially contacted with an enquiry.
Comments regarding your initial enquiry - Received a response to my initial enquiry really quickly and had all my questions answered.
Ruth Pickles
Stafford
UK Quote
Complete the form below to get your UK Removals quotation
European Removals Quote Request
Complete the form below to get your European Removals quotation
International Removals Quote Request
Complete the form below to get your International Removals quotation
Call Me Back
Complete the form below and we'll call you back to discuss your requirements
Self Storage
Complete the form below to get your Self Storage quotation
UK Price Guide
Complete the form below to get a Price Guide sent to you
Please note: Our Price Guide tool is intended for moves within the UK Mainland only. If you're moving to or from the UK mainland please speak to one of our friendly team who will be able to provide you with a bespoke quote.