Changes to overseas removals due to the pandemic 2021
Thursday, 4th November 2021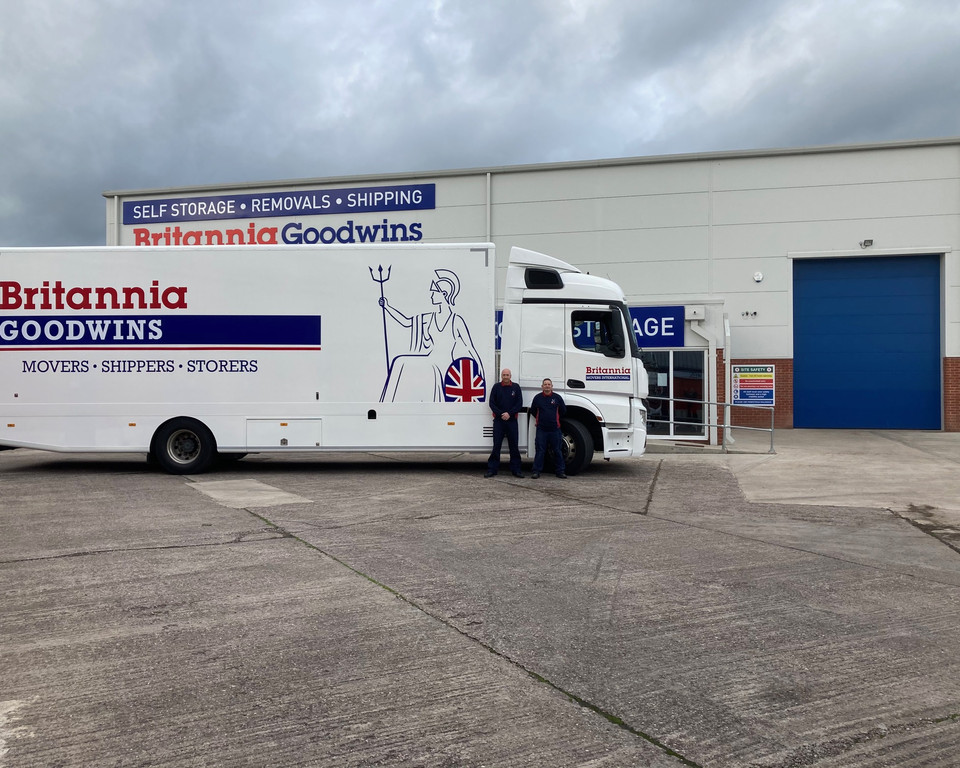 Britannia Goodwins removals was established in 1935 and we have been providing quality, secure and professional removals for customers around the world ever since. We have had the same dedication to ensuring our customer's satisfaction throughout their removals, and it's something we aspire to maintain despite the changes to removals over the pandemic.
The Coronavirus pandemic has had a brutal effect on everybody, forcing us all to get used to living in a new normal, and the removals industry was no exception to the new challenges. In the history of Britannia Goodwins removals, we haven't experienced anything quite like this, nor have we had to make such severe adjustments before.
Even 2 years on from the start of the pandemic, there is still an uneven demand for sea and air freight as certain countries effectively closed their borders, which has led to an imbalance of containers; too many are in one place and there are not enough are in others.
With the easing of lockdowns, consumer behaviour has created an increase in demand for certain consumer goods as there is extra money in people's pockets. Large manufacturing operations have had to bulk buy freight to cope with the extra demand. They either price the smaller guys out or simply take up all remaining available capacity.
Certain ports have become overwhelmed to the extent of causing big delays, and in some cases having to close and reroute vessels to other ports that aren't en-route to the final removal destination.
Since the start of the pandemic, freight rates have tripled in the USA and other more common destinations, with very little, if any, notice from the shipping lines. Rates have increased 13-fold in other less common destinations.
Volatile fuel costs are still causing prices to vary wildly, and global labour shortages within the supply chain are making onward delivery of goods or customs clearance much more difficult than we have seen before.
So what does this mean for our customers?
These factors brought on as a consequence of the pandemic unfortunately make any international removal a bit more unpredictable than usual. Still manageable, just unpredictable. As a result customers may experience delays and charges for destinations they didn't anticipate, and consequently find the price they have been given for their international removal suddenly increases to match the rate we are paying to cater for freight increases.
This hasn't stopped the demand of people moving internationally, however, as we continue to see customers getting a quote with us and booking their overseas removal with Britannia Goodwins. We only discuss these matters because we want to make our customers fully aware of the new international removal changes post-pandemic before they commit to moving.
What are Britannia Bradshaws doing about it?
With these factors well beyond our control there sadly isn't a lot we can do, but we have been operating international removals for decades now and we don't intend on stopping now. With our history and experience, we are in a great position to offer help and advice to our customers.
Britannia Goodwins will not profiteer and exploit the nature of the pandemic or the effect it has had on international removals. We work with our customers using the same friendly and helpful approach we have always used to make their removal abroad as smooth as possible.
The British Association of Removers (BAR) are the largest professional trade body of the UK moving industry, and have produced a helpful guide which provides further insight into the new process for international removals. You can read the guide here.
Call Us: Staffordshire & Cheshire: 01785 251161 orCall Me Back
UK Quote
Complete the form below to get your UK Removals quotation
European Removals Quote Request
Complete the form below to get your European Removals quotation
International Removals Quote Request
Complete the form below to get your International Removals quotation
Call Me Back
Complete the form below and we'll call you back to discuss your requirements
Self Storage
Complete the form below to get your Self Storage quotation
UK Price Guide
Complete the form below to get a Price Guide sent to you
Please note: Our Price Guide tool is intended for moves within the UK Mainland only. If you're moving to or from the UK mainland please speak to one of our friendly team who will be able to provide you with a bespoke quote.